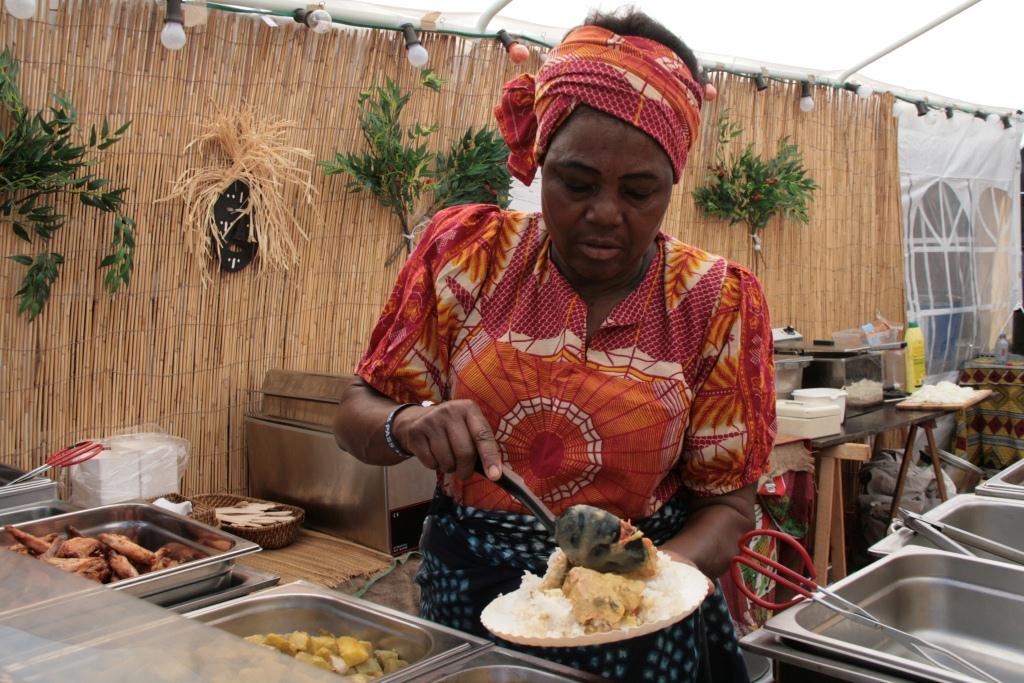 Taste
and
discover
the world via more than
50 world food kitchens
in the
Palais du Bien Manger
. Stroll around more than
30 souks
(half of which come from abroad!) at the
Great Marke
t and discover the original creations of potential young artists. You will also be able to admire artisans demonstrating batik, calligraphy and jewelry creation. We are currently still looking for new motivated vendors who'd like to have their own stand at Couleur Café during the three festival days. Are you selling eco-friendly and surprising goods? Are you interested in selling these goods at Couleur Café? Send an email to
fullcolors@hotmail.be
.
More than
fifty culinary stopovers
awake your taste buds: Iraq, Colombia, Cameroon, Ethiopia, Togo, Nigeria, RD Congo, Ivory Coast, Senegal, Argentina, Colombia, Peru, Ecuador and many other countries are represented! All these world kitchens offer at least one vegetarian dish. For the first time, we give them the possibility to buy their
ingredients from local organic farmers
from Wallonia. What's more, they are all obliged to use
biodegradable cutlery and plates
and PLA cups. They are also obliged to sort their waste (paper & cardboard, PMD/PMC, leftover food, biodegradable waste and used oils). Various associations make use of their food/market stand to support social, cultural and educational projects in underdeveloped countries or for underprivileged groups in Belgium.
We do not serve alcoholic beverages to people under 16 years of age and you have to be older than 18 to order strong alcoholic beverages!
The food (and market) stands only accept cash.
Drink coupons are sold at the booths next to the bars.
Last drink: 1 hour after the last concert.
The vending of drink coupons stops 15min after the last concert.